The end of 2014 and the beginning 2015 have been very busy and Februray was no exception. With multiple projects taking place for various companies from different Industries all using video in different ways. This is why I love video! You can do so much with it. It's so versatile and can be used in so many ways, helping to achieve many different results.
Here are some of the projects that took place in February:

Dolfi – Crowdfunding Video Campaign
UPDATE: The success of the Dolfi crowd funding campaign has continued to soar. We smashed the initial target of raising $100,000 for manufacturing. The campaign has now raised a staggering $350,000, and is still rising.
It is widely quoted that having a great video, that is professionally made and sells your product in the right light is imperative in achieving a successful crowd funding campaign. I think the results of the Dolfi campaign confirm these thoughts. The video has been viewed well over 400,000 times across social platforms.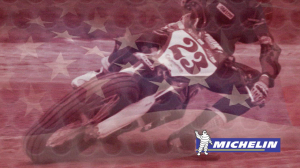 MCN Bike Show 2015 – Animated Display Visuals
The MCN Bike show took place on the 13th – 15th February at the Excel centre. With a crowd of 40,000 people, featuring all the major bike manufacturers, live action racing and incredible classic displays. This combined to make the 2015 event the best motorcycling event the capital has ever seen.
I was approached to design the display visuals for the live action racing, which featured leading pro bike racers, as well as designing various animated advertisements for sponsors.
The brief was to feature the events American theme and keep the animations simple but fun, spreading a clear message. The project needed a fast turn-around. I started creating the animations the day before the event and then attended the event making requested client tweaks as the event took place.
After spending time at at the event (and with little previous knowledge of motorbikes), I now know why  petrol heads  LOVE bikes. All the bikes that were at the show (and there were a lot) looked very cool. I now want a Harley!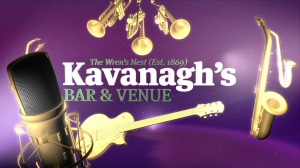 Kavanagh?s – Facebook Video Ad Campaign
Kavanaghs Bar & Venue is a versitile music and comedy venue hosting many famous bands and comedians. They have a thriving Facebook community with many regulars engaging with their regular updates, posted comments and photos of events.
Kavanagh's wanted to take advantage of Facebooks new video feature and create some short but fun videos advertising up and coming acts.
Creating a series of videos I utilised existing footage of up and coming acts and created an animated intro for their logo plus a 'lower thirds' template which could be used across all videos. I designed a style that was fun, modern and in keeping with the Kavanagh's branding.
The videos have successfully advertised up and coming events and helped raise engagement on Kavanagh's Facebook page with many regulars commenting, liking and sharing the videos.

The Africa Sessions – Youtube Content Creation
Africa Practice is a strategy and communications consultancy who advise some of the largest institutions, companies and investors in Africa. Partnering with international law firm Pinsent Masons, they hosted a number of events called The Africa Sessions.
At these events leading figures debated and provided insights on business matters relating to Africa.
I was hired to provide video editing services, cutting down the initial event videos into 3 x digestible short videos highlighting the key points of each session which could then be utilised for a Youtube content strategy.
I focused on designing a look that was in keeping with both companies corporate branding that wouldn't take too long to create fitting in with their budgetry requirements. The project (video editing and creation of animated intros) took a couple of days in total to complete.

Cisilion – Infographic Design / Animated Explainer
Cisilion is one of the UK's top system integrators that supply IT networks maintenance and management. They operate internationally, across a broad range of markets in both the public and private sector.
Cisilion approached me to help them create marketing content that highlights they type of systems they provide, that can protect businesses from online security threats such as hacking, data loss and theft.
We devised a Snakes & Ladders board game theme titled 'Hackers & Ladders' that could be used to highlight the online threats and their solutions. Cisilion wanted to use the Hackrs & Ladders theme across multiple marketing strategies.
I designed and tailored the artwork so we could use it in various ways – web based Infographic, animated explainer video and printed mail outs.
The project is currently on going